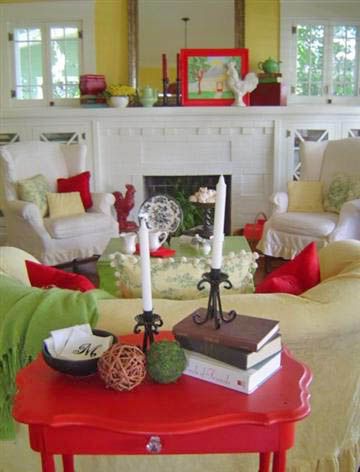 Although I love every single cottage that Jen showcases, this is definitely one of the best. It is certainly one of the brightest.
Kim's "Daisy Cottage" is an absolute delight. While many of the previous "Cottages of the Month" have pale walls and very delicate green and pink colour schemes, this one is vibrant and vivid. Kim uses black and white checks with splashes of red, olive, sunshiny yellow and light blue. I love that she is not concerned about 'rules' in her home decorating, and simply goes with colours she loves.
You can also visit Kim at her blog
Dear Daisy Cottage
.
Well worth visiting!